Vision & Values
At Upminster Junior School we learn and grow together. Here, we take children on a journey of discovery and adventure that ignites a passion for learning, challenges thinking and excites the imagination.
On the journey we will: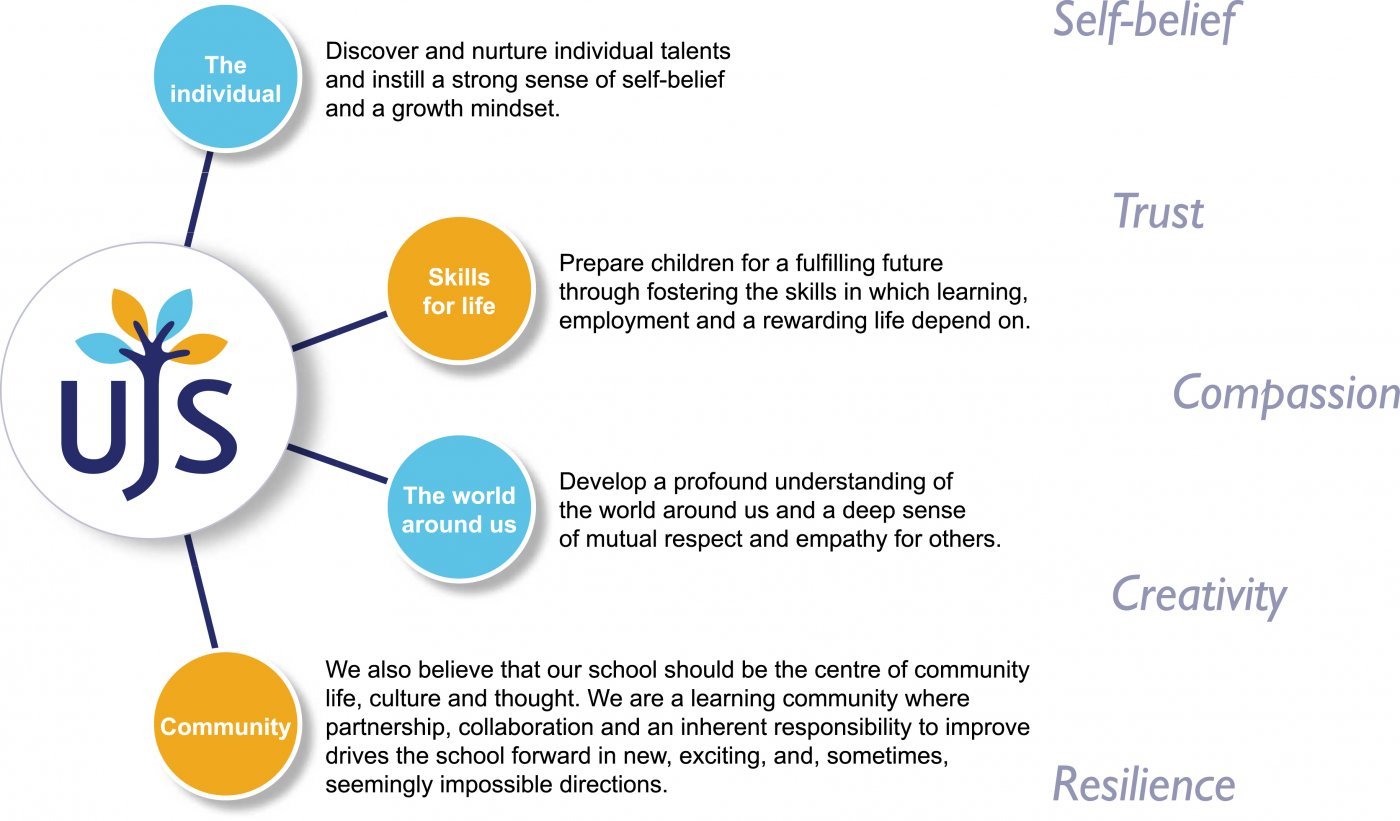 British Values at UJS
At Upminster Junior School we believe that we must ensure children are prepared for life in modern Britain. We have a duty to actively promote the fundamental British values of:
Democracy;
The rule of law;
Individual liberty, and;
Mutual respect and tolerance of those with different faiths and beliefs.
These values were first set out by the government in the 'Prevent' strategy in 2011. We hold regular assemblies on British Values and in the Autumn term we hold a British Values Week. We will be holding more celebrations, such as this throughout the year. Some of the work from this may be found in our Blog. You may also know that we have an elected School Council and are continually looking for ways to integrate the teaching of British Values into our curriculum. We will soon be uploading an overview to this page.
Guidance on promoting British values in schools